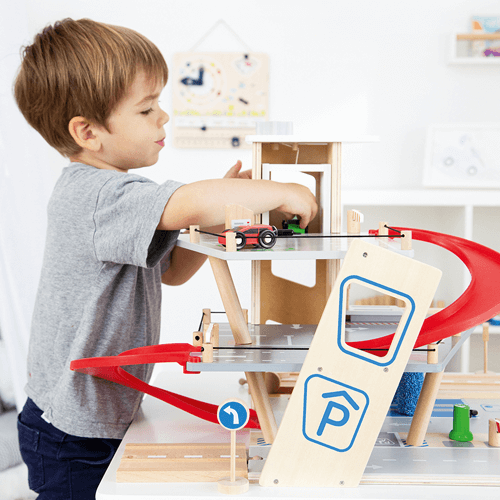 This car park Champion belongs in every nursery!
The pedagogical value of playing with cars
Whether parents like it or not, cars and vehicles are part of our children's lives - regardless of whether you live in the city or out in the countryside and whether it's petrol and diesel vehicles or modern electric speedsters. Boys especially (but not only boys exclusively) like to play continuously with toy cars and car parks. And even if the pedagogical value of toy cars and the matching accessories is not readily apparent, "playing cars" has enormous fun value and therefore also learning value for the youngest children. Because playing itself is key for children! When playing, children's spiritual, mental, and physical possibilities unfold. The value of playtime and the joy of playing is therefore an invaluably good thing.