Our values are our motivation!
Skill, knowledge and experience are important - but it is only through drive that they become great! Read what motivates us.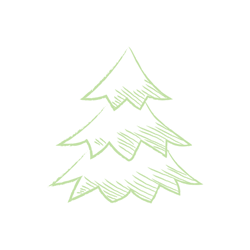 small foot toys stand for the idea of bringing smiles to children's faces! Come discover our brand values!
Sustainable
small foot are committed to using the renewable resource of wood and avoiding plastic when possible.
High Quality
small foot toys rely on high-quality raw materials, good, stable processing and safe playing.
Design made in Germany
small foot toys combine educational know-how with contemporary design - developed at our premises in Delmenhorst.
Fair Prices
small foot toys should remain affordable - with a good price-performance ratio.
Modern
small foot uses classic game ideas and focuses on innovative development in terms of design & product.

Child-Friendly
small foot toys are geared to the learning and playing needs of children up to 6 years of age.
History
How did it all begin? An exciting journey through time full of surprises from 2002 to today.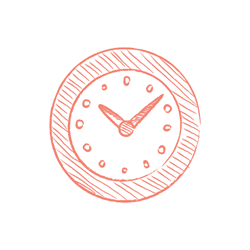 How long have we been here? What have we been up to in recent years? Where are we heading to from here? And what does the foot in the logo actually mean? Our history goes back all the way to the 80s. Maybe we already know each other and you have played with our toys yourself.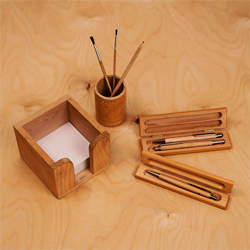 1988
Natural and sustainable: Brothers Holger and Ingo Legler found the wholesale trading firm Legler. Their first products are promotional products made of wood.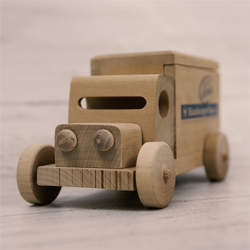 1995
Concentrating on what's important! Legler shifts focus to wooden toys with the goal of bringing a smile to children's faces. Around 10 employees are working for the company at this time.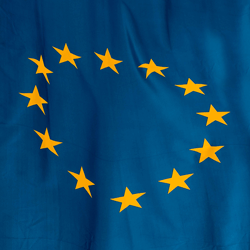 2000
Wooden toys go Europe! Customers can now buy wooden toys from Legler in many other European countries, too! It starts with England and France, followed by Italy, Spain, Switzerland, Scandinavia, Poland, Austria, the Czech Republic, Denmark, Ireland, and Portugal.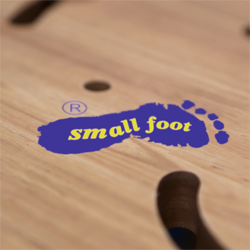 2002
Small foot is born! In 2002, Ingo Legler's daughter is born. Her footprint becomes the small foot brand logo and the symbol of our wooden toys.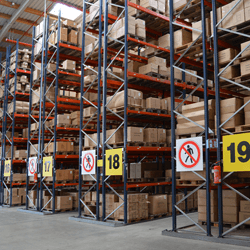 2005
We're growing!Additional buildings for employees and our growing warehouse capacities are obtained in Delmenhorst, Germany. This is because more and more employees are working on the continuing development of the small foot brand with lots of personal commitment and a love for natural products.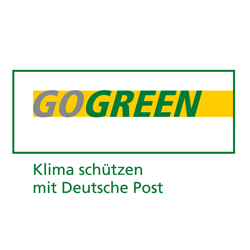 2012
With the transition to completely climate-neutral shipping with DHL "GoGreen", we took another big step towards sustainability.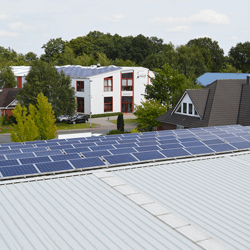 2012
The sun is our inexhaustible energy source! The first company-owned photovoltaic energy panels go into operation. In the coming years, many more of the company's buildings will be equipped with solar panels, allowing small foot to reduce CO2 emissions and contribute to the protection of our environment.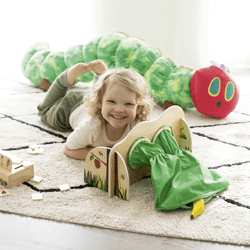 2015
The Very Hungry Caterpillar moves in! The most beloved caterpillar in the world from the popular children's book by Eric Carle now adorns exclusive learning and motor activity toys from small foot.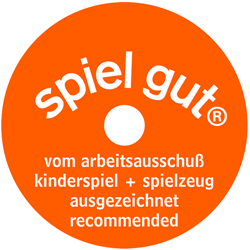 2016
Spielgut! Our Little Bells Rattle receives the coveted Spielgut award. More awards will follow in the coming years, including for the popular Emergency Doctor Kit and the Snack Kit.
2016
With the music and noise products from the "Sound" product line, the first product group with its mutually enhancing and uniformly designed toys moves in with Legler. A milestone!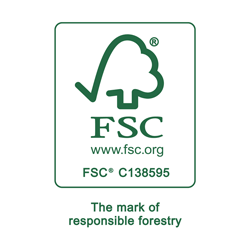 2017
Small foot products receive the FSC® certification! And they therefore take yet another step towards sustainability.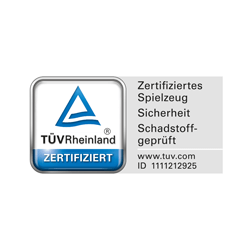 2017
German TÜV-certified safety for babies! Select products from the new small foot product series, Lotta, Lex & Ludwig, are the first TÜV-certified wooden baby toys on the market in all of Germany.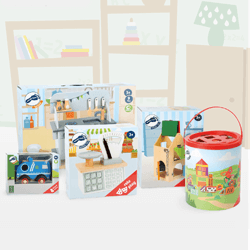 2017
New packaging! Small foot packaging gets a new look. Lovingly designed and also informative, both younger and older customers are pleased. And the best part? The boxes are stable enough to be used for long-lasting storage. If they're not being used anymore, they can be recycled. That is sustainability in practise!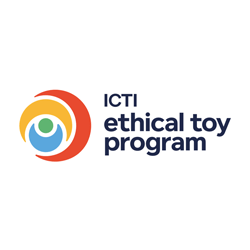 2017
Small foot is a part of the ICTI program! And with that, the company gets involved with the adherence to ethical standards and sustainability standards in the toy industry.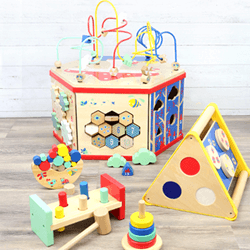 2017
We like to move it, move it! Motor activities and learning are a fundamental emphasis in the small foot assortment. With the new product groups "Move it!" and "Educate", popular motor activity and learning classics in popular, trendy designs move into the nursery, followed by "Jungle" (2018), "Space", and "Active" (2019).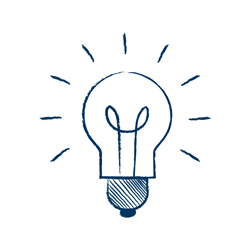 2018
The lighting of the future! Our company buildings are switched over to LED lights. That saves electricity and helps the environment!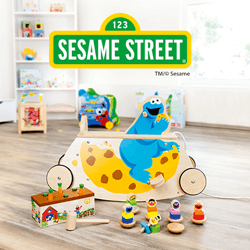 2018
Ernie, Bert and friends! Small foot becomes a licenced partner of the globally popular children's program SESAME STREET. The ergonomic motor activity toys, pull-along toys, puzzles, and stacking cubes made of wood impart educational content, offer unparalleled playtime fun for SESAME STREET fans, and playfully invites kids to discover, play, and learn.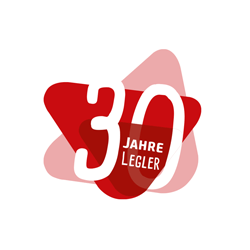 2018
It's our birthday! A lot has been accomplished since our founding days: With commitment, love for the natural product of wood, and our focus on quality and safety, we've become one of the largest manufacturers of wooden toys in Germany over the past 30 years. During that time, our team - comprised of 170 employees at this point - have always had an eye on the needs of children and parents!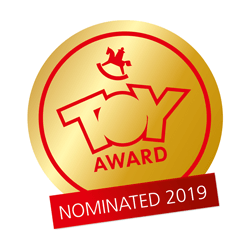 2019
Nominated for a Toy Award! The Lawn Mower Baby Walker is nominated for the 2019 ToyAward at the Spielwarenmesse toy fair in Nuremberg, and makes it among the top three amidst 800 submissions in the category "Baby & Infant 0-3 Years".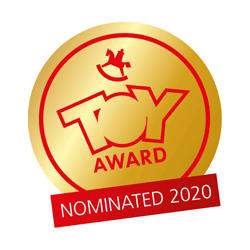 2020
Yet another Toy Award! We added to the success of 2019 and were able to place in the list of nominees for the top three toys in the "Baby & Infant 0-3 Years" category again - this time with the Whale Baby Walker!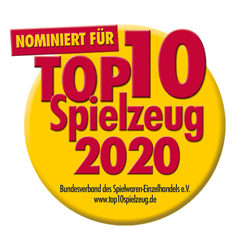 2020
Nominated as "Top-10 Toy of 2020"! For the first time, a small foot product is now counted among the nominees for 2020: the Compact Nordic Workbench impressed the trend scouts with soft colours, clear shapes, and the simple Nordic design which appeals to both girls and boys equally.
Product Design
The journey of a small foot toy, from the idea to the finished product.
The development of a new product is the kind of cross-department process that lies behind any concrete assortment concept. That's why it's often a challenge to make new products unique with their composition.
1. The idea is the beginning of each product!
The ideas for the implementation of our new products always emerges in a different way - sometimes intended and targeted, and sometimes via coincidental encounters with themes and inspirations. In this particular case, it was a documentary about the pollution of the world's oceans and the consequences for its residents, such as the blue whale.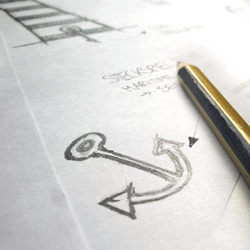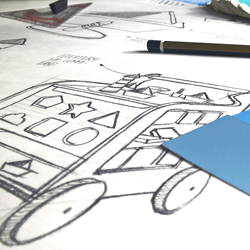 2. From the initial sketches to the first prototype
Thinking and visualising ideas and concepts with a pencil. This is where the first ideas become implementations, studies become designs, and inspiration becomes colourfulness. We mold promising approaches into concrete prototypes, from the first concepts to the construction later.
3. Modelling and building the prototype
From the foundations of these draft drawings, we create a model on the computer or a prototype out of paper or cardboard. With the findings from these models, we improve the draft and create the technical data from which an example product can be built. Only once this example fulfills all of our requirements down to the details do we pass the product on to the production department.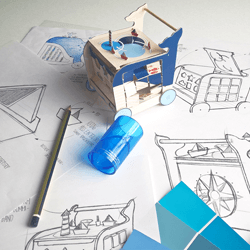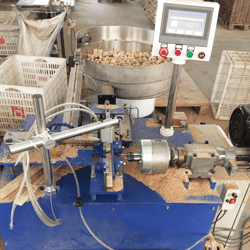 4. The time has come: the production begins!
During the product's production, the individual parts are manufactured step-by-step on a large scale. First, the material is cut to shape, milled, and prepared, and is then painted and printed with illustrations. Next, the individual pieces are assembled so that they're safe for children. At the end, the product is carefully packaged in a way that saves space.
5. Quality is key!
In the quality assurance department, the first product samples are inspected by us in order to ensure that the product matches the prototype example and meets all of our requirements for quality and safety in all aspects.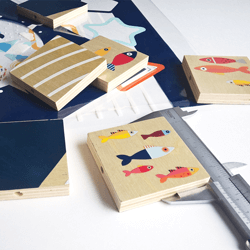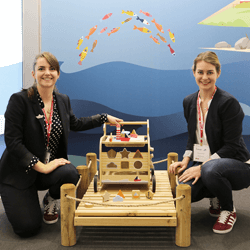 6. That which impresses children and experts in the field tests is recognised!
The journey of a small foot product from the first idea to the finished toy is filled with passion for the raw material of wood and for design made in Germany. To the same extent, small foot stands for responsibility in the realms of quality, safety, and sustainability as well as for timeless play ideas which are developed further in a modern way. When the products which are created in this way impress children and the experts in field tests, the reward for the hard work is "spiel gut" distinctions, Toy Award nominations, and TOP-10 Toy nominations for the 2020 year!
7. "Sea" how much more the baby walker can do!
We're donating a portion of the sales of the Whale Baby Walker to NABU, which is actively and preventatively engaged in protecting the world's oceans and coasts and thereby decisively contributing to the preservation of the habitats of all sea creatures.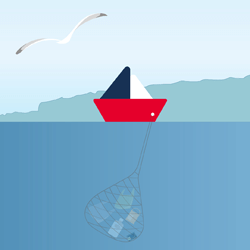 Did you know? 💡 Child-friendly and exciting facts about whales! 🐋
The largest and heaviest animal
A blue whale weighs as much as 23 elephants. Its tongue alone is as heavy as a young elephant.
All-you-can-eat in the sea
Blue whales eat between 4 and 8 tons of plankton, krill, and small fish daily. That's equal to almost 9 cars!
Hold your breath!
Blue whales surface every five minutes to get air. When they exhale, they spray a fountain that can reach a height of 9 metres!
Rather loud
It gets pretty loud when whales sing - up to 230 decibels! That's almost twice as much as a jet during takeoff.
Sharp ears
Whales don't hear with their ears at all, but rather with their lower jaw. The sounds are absorbed by their bones and transported to their inner ear.
Quality and Sustainability
Quality is a multi-layered promise for us!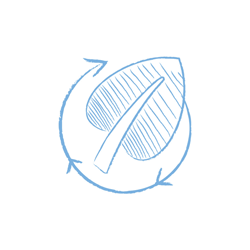 Small foot stands for the best material, high-quality construction, long-lasting durability and playability, and easy-care, sustainable toys.
Wood - Simply better!
Wood is a wonderful material! Nature couldn't have made a better material for playing and learning. As a renewable resource, it spares our other, more limited resources. The wood for an increasing number of small foot toys comes from FSC 100%-certified plantations - a guarantee for sustainable forestry and the global preservation of forests.
Playtime Value + Durability = Sustainability
Sustainability comes not only from the material - the lifespan also plays a role! Small foot toys are not throw-away products; we use robust solid wood and layered bonded wood which can withstand extreme strain and use. We design our toys so that they offer long-lasting playtime that can be passed down to future generations - and that is practised sustainability! And the packaging? It's made of stable cardboard which can either be used for long storage or easily recycled as waste paper.
The highest level of safety in materials and manufacturing
Before being sold, products are tested multiple times by both internal and external knowledgeable experts and independent inspection institutions for conformity to strict international standards.
Especially easy to clean
Because of wood's special surface and its naturally antibacterial contents, wooden toys are naturally more hygienic than plastic toys - and they're particularly easy to clean and care for. To clean wooden toys, it's enough to gently scrub them with some lukewarm water and a dab of environmentally friendly dish soap so that they stay pretty and hygienic for a long time.
Inspected Safety
The safety of your child is your first priority - just like it is for us!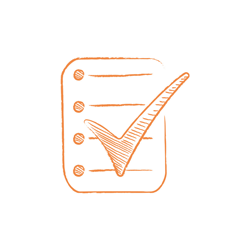 All small foot toys meet the highest safety standards and we only use lacquers and paints for our toys, which is solvent-free and exclusively water-based were. Naturally, we at small foot completely dispense with health-endangering softeners.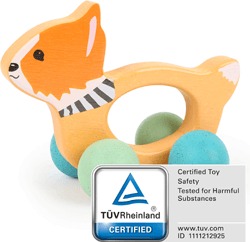 Grasping, listening, seeing, and feeling - these are the most important activities for a child's first few months. Toys are played with intensively, touched, and often put in their mouths. That's why quality and proven safety are our top priority, especially when it comes to baby toys: all small foot toys meet the highest safety standards, fulfil the strict European EN 71 norm, and are also tested by both internal and external experts and independent inspection institutions. Only when the toys pass these tests and requirements may they be passed on to our youngest customers! Some of our baby products are even inspected and certified for quality by the German TÜV Rheinland inspection institute. Beyond that, we only used water-based varnishes and paints which fulfil all European safety and environmental standards and which are also saliva-proof and solvent-free for our small foot toys. When we do combine wood with plastic, we naturally avoid plasticisers which can be hazardous to your health.
Small foot is acclaimed!
Really good toys convince! Parents, children and experts all agree on this.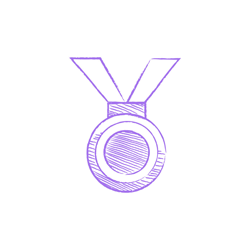 Toy seals provide orientation. Age-appropriate? Giving joy? Pedagogically valuable and safe? Toys have to fulfil many criteria - and many of our small foot products know how to convince children and experts alike in practical tests and can claim ToyAward and TOP10 toy nominations as their own.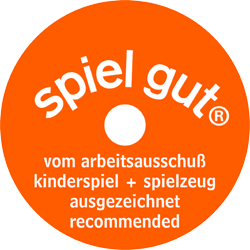 Spiel gut
For 60 years, the independent "spiel gut" seal has been distinguishing toys which offer a special playtime value and fulfil the highest safety and quality criteria. In addition to age-appropriate play ideas, safety, design, functionality, lifespan, development support, and environmental friendliness are also judged - and not only by professionals, but also by the true experts: the children themselves. We're proud that so many small foot toys have received this award!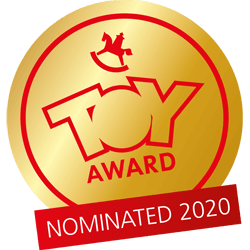 Toy Award
Awarded annually at the world's largest toy trade fair, the Spielwarenmesse in Nuremberg, the Toy Award is the most prestigious award for toys in the world. For the second year in a row, small foot toys made it to the top three toys in the "Baby & Infant" category among 800 other contenders! It's yet another award for small foot in the realm of originality, safety, product concept, manufacturing, quality, and of course, playtime fun.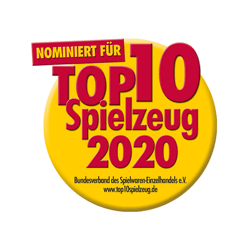 Top10 Toys 2020
For 60 years, the independent "spiel gut" seal has been distinguishing toys which offer a special playtime value and fulfil the highest safety and quality criteria. In addition to age-appropriate play ideas, safety, design, functionality, lifespan, development support, and environmental friendliness are also judged - and not only by professionals, but also by the true experts: the children themselves. We're proud that so many small foot toys have received this award!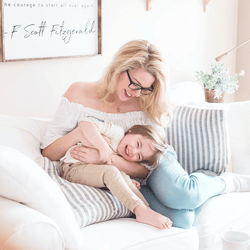 For Parents
Topics & tips for parents that make life with children colourful and wonderful!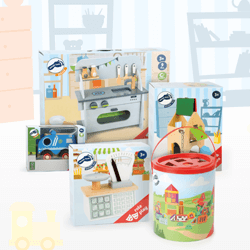 small foot Toys
Discover the entire variety of small foot wooden toys now in the Online Shop!