Do you share our passion for wooden toys? Want to add some small foot to your assortment and walk the path to success with us? Then get in touch with us today by phone +49 (0) 4221-97302-69 or by e-mail to service@legler-online.com.

Top Turnovers - With Top Products!
1. Partner with a strong brand
With small foot products, you'll be offering your customers exclusive, high-quality and yet still affordable products which combine the renewable resource of wood with pedagogical know-how, contemporary design and modern play ideas. Child-friendly toys which are fine-tuned to the needs of the youngest kids from birth until primary school age will allow you as a retailer to gain long-term customer relationships.
2. Partner for your success
We combine over 30 years of experience in the toy industry, excellent service quality, and consistent focus on your needs as a retailer with our comprehensive quality and safety policies to make the foundation for a professional, successful partnership. One example of our engagement for fairness is our cooperation under the motto #bettertogether, through which we actively support dealers and retailers with their social media activities.

3. A strong showing at your point of sale
A breath of fresh air at your PoS! The modular small foot tray concept with its ready-made, fully stocked shelf trays in many different toy themes offers total flexibility with a large product variety, whether on the tray shelf or as a counter display, and all without additional costs. One secondary placement, many options! It's so unbeatably easy to set the scene with small foot for lots of attention! Come have a chat with us.
Be discovered as a small foot retailer
Do you have small foot products in your assortment and would like to reach even more customers? There's nothing easier! Register to be our business partner today by e-mail to info@small-foot.de

3 good reasons for your registration:
1. More customers - Digitally and locally!
End customers can come into contact with you through the small foot website! This can be done both locally with Google Maps directions as well as digitally with a direct link to your website.
2. Power for your website!
small foot will link directly to your website, thereby supporting you in being discovered by customers better and more quickly. Did you know that such a link also has a positive influence on your Google ranking?
3. Small foot advertises for you!
The medial presence of small foot on the internet and on social media benefits you as a retailer directly! Families and parents who go to small-foot.de to get informed will come into contact with you via the Retailer Search, and when your business appears as a result for their search, it's basically a good recommendation that they should come check out your store!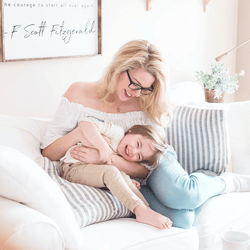 For Parents
Topics & tips for parents that make life with children colourful and wonderful!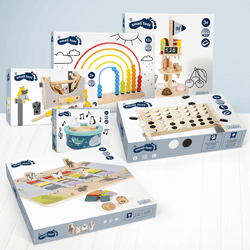 small foot Toys
Discover the entire variety of small foot wooden toys now in the Online Shop!