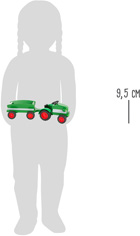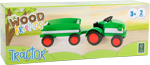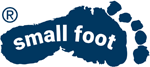 Woodfriends Tractor
This product is currently not available.
The trailer can be easily coupled to the tractor - so the tractor can transport even more load
Thanks to the movable steering wheel and rubber tyres, the tractor is easy to drive through the children's room.
Encourages the creativity of the child and is particularly suitable for free reenactment of exciting scenes
This tractor inspires every small farm fan and is the ideal addition to the Woodfriends farm and farm accessory set.