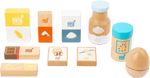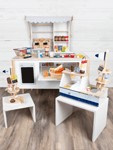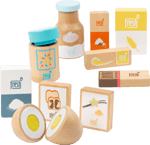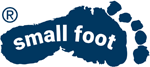 Set of Baking Ingredients "fresh"
Delivery time approx. 5 working days
This product is currently not available.
A 10-piece baking ingredients set containing flour, sugar, cream, salt, baking powder, vanilla sugar, chocolate, sprinkles and an egg
Ideally suited for young children who like to slip into other roles and imitate adults when playing
The ingredients have the typical colours of the products they depict along with easily understood pictures so that even young children know what they're playing with
Perfect as a gift to expand the children's play kitchen or play store for children aged 2 years and up
Expandable with other products from the "fresh" series!