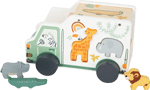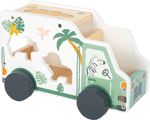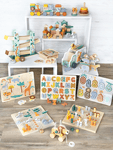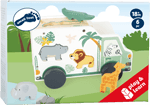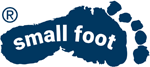 Toy Car Shape-Fitting Game "Safari"
A shape-fitting game in a safari look and a wooden toy car in one!
This safari bus has five shape-fitting slots in the shapes of animals on all sides through which the proper animal figurine can be inserted.
A lovingly designed toy car that playfully trains recognition of shapes and motor skills.
This toy car is richly detailed and offers plenty of space for the cute wooden figurines. For long-lasting and diverse playtime fun in the nursery!
This safari bus is part of the "Safari" product series and makes a big impression with the highly visible wood material.