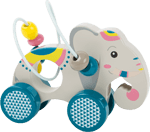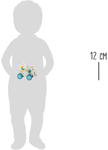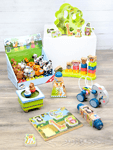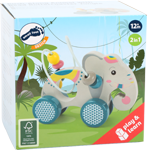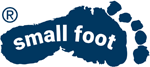 Push-Along Animal with Bead Maze "Jungle"
This product is currently not available.
The small foot push-along Animal Jungle with bead maze encourages small children from 12 months to walk
Children can not only improve their physical strength and coordination, but also their fine motor skills with the push-along animal jungle with bead maze.
The brightly coloured elephant is a wooden toy with which the first attempts at walking are particularly fun
The pull-along toy has an additional bead maze with 6 wooden beads - ideal for practising dexterity
This cute elephant is a real eye-catcher in every nursery!