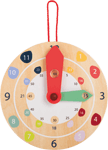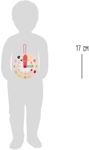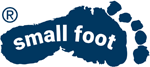 Wall Clock "Educate"
Delivery time approx. 5 working days
This product is currently not available.
A lovely learning clock for learning numbers and to tell time with moving clock hands
The moving clock hands have holes through which the hours and minutes are shown
The colourful circles on the time numbers make counting them easier
Ideal for preschoolers and school-aged children!