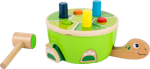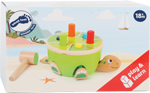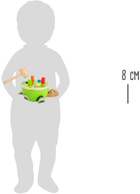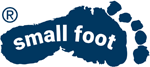 Turtle Hammering Game
This product is currently not available.
This colourful hammer bench consisting of 6 colourful wooden sticks including hammer with felt guarantees long play fun!
If a wooden stick is hammered in, either a little leg, the head or the tail jumps out and thus arouses the curiosity of the children.
Playful training of motor skills and hand-eye coordination
The colourful child-proof lacquered wooden sticks also train colour recognition and thus offer a varied occupation.