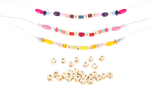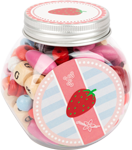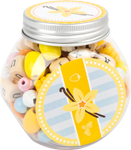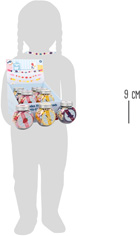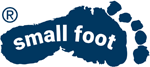 Display Wooden Threading Beads Sweets Jar, "Candy"
With the thread beads individual friendship ribbons with integrated name cubes can be creatively designed.
Threading trains creativity and motor skills and teaches the children the alphabet besides.
Made of robust, high-quality wood processing
The beads are available in three different, coloured designs, including colourful threading ribbons
The finished jewellery and pearls can be stored in the "candy"jars.